Web design
What you can expect from Jar Creative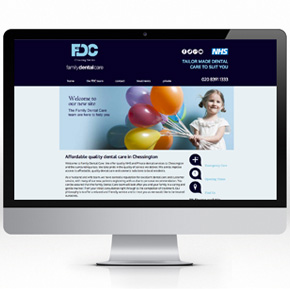 As the role of Web designer I will plan, create and code your web pages, using both non-technical and technical skills to produce a website that fulfills your requirements.
All visual design aspects of your pages will be carried out by Jar Creative as well as most of the technical requirements. However, because of the amount of work and specific technical knowledge required on some sites, third party website developers may be required.
The term web developer is sometimes used interchangeably with web designer, but this can be confusing. Web developing is a more specialist role, focusing on the back-end development of a website and will incorporate, among other things, the creation of highly complex search functions.
As well as the design, I will be determining how the end users interact with different aspects of your site.
Search engine optimisation (SEO)
This is key to ensuring you appear near the top of google results pages, and that the correct people are finding your site online. The process involves affecting the visibility of your website or web page in a search engine's "natural" or un-paid "organic" search results. Various techniques are utilised in this process including: copy writing, link building and refreshing your site with new content on a regular basis. Read more on SEO

Your site safe in our hands
Web domain registration, the hosting of sites and email set-up can all be provided by Jar Creative. We use reliable third parties to host all sites, so that you can be sure your site experiences as little down time as possible.
Hosting packages start from £32.50 a year
Web domain registration starts from £15 a year
Email solutions start from £14 per year, including up to 20 email aliases
When Jar Creative undertakes a web project for you the work-flow will follow the below format:
Meeting clients to identify their needs and liaising regularly with them
Drawing up detailed website specifications
Registering web domain names and organising the hosting of the website
Presenting initial design ideas to client
Produce spider diagram showing all links between pages of your site
Design wire frames of each page template. These are used to plot all the information before a design is applied
Designing sample page layouts including text size and colours
Designing graphics, animations and manipulating digital photographs
Meeting relevant legal requirements such as accessibility standards, freedom of information and privacy
Proofreading content and grammar and making changes where necessary
Testing site on the most popular browsers on both PC and Mac
Deliver finished site.
Performance reviews will be taken during the months after launch
Website examples
Additional resources
The final design may require the following external resources to be utilised. Over the years I have worked with many of the best professionals in their field forming an excellent working relationship.
Such as:
Stock Imagery
Website Developers