Email Marketing
What is email marketing
Email marketing is the direct marketing of a commercial message to a group of people using email. Sending email messages with the purpose of acquiring new customers or convincing current customers to purchase something immediately or in a relatively short space of time from receiving the email. It can also be used to build loyalty, trust, or brand awareness.
View the email campaigns created by Jar Creative below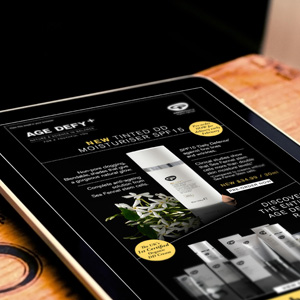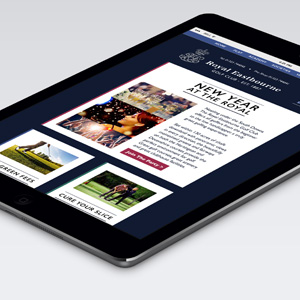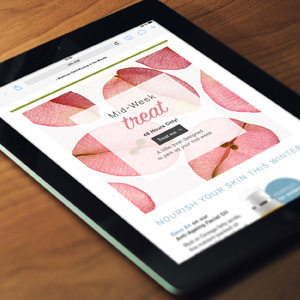 Email marketing can be aimed at either bought in lists (people who have no connection to you or your business) or customer databases that have been built up over time by subscription (recommended).
You may also wish to use email marketing to facilitate, complete, or confirm a transactions that the recipient has previously agreed with you. The primary purpose of these emails is to convey information regarding the action that triggered it. But, due to its high open rates it is a great opportunity to further engage with customers; to cross-sell or up-sell products or services.
One example of this is a Welcome letter. This does not only give valuable information about your company, you can also request key information about your new client, helping you put the person in the correct categories for future marketing efforts and allowing you to segment your lists.
Segmentation of email communications
Segmenting is the grouping of customers into categories, to allow you to better target them with tailored content. This will improve your email marketing campaigns. There is no one-size-fits-all customer, and there are usually several ideal customers for any given business.
You may have two very different groups of people who use your services, but have very different problems and needs. For this reason, they should be treated quite differently. If you were going to target these two groups of customers, blanketing them with the same broad message wouldn't be as effective as sending each a targeted email that spoke to their specific requirements.
There are many ways to split your list, from recipient gender to their frequency of purchase.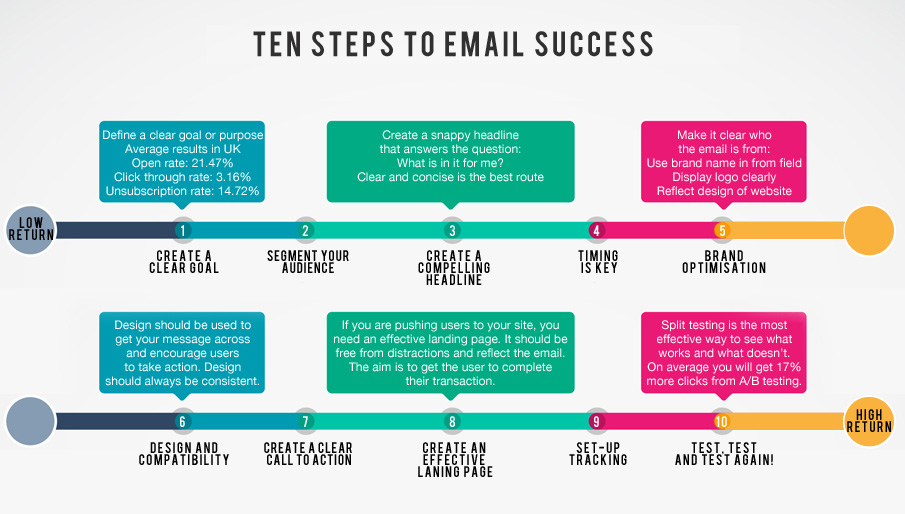 Advantages of email marketing
Email's immediacy reduces delays in communication, allowing businesses to react
to new trends, news and internal problems
An exact return on investment can be tracked and has proven to be high
Email Marketing is significantly cheaper and faster than traditional mail shots
Advertisers can reach substantial numbers of email subscribers who have opted
in to receive email communications on subjects of interest to them
The shopping experience can be tracked once a recipient opens the email.
An effective tool
With the help of email marketing software, email marketing is an effective way to not only reach your target markets but also to stay connected with your purchasing base.
Through efficient use of email marketing, you can retain current clients while also targeting new markets. You can easily monitor how effective a marketing campaign is, and see that your return on investment is substantially higher than with other, more traditional, marketing campaigns.
What can Jar Creative do for you?
We are able to work with you in a number or ways:
Guidance - we can look at your current email marketing plan and show you where you may be going wrong
Content - your recipients will skim over your email and disregard it, if it does not contain engaging content. This includes the visual design and copy
Design - we are able to produce your emails on a daily, weekly or monthly basis, keeping the design consistent and visually appealing
Copy - concise, crafted copy with clear call-to-actions will help focus your recipient and increase click rates
Analysis - all the recipients actions can be recorded and logged for analysis.
Additional resources
Copywriters - copy needs to be crafted to be concise on brand and have maximum impact
Photographers - commissioned photography has a greater impact than stock imagery. Use of models and locations allows you to achieve the perfect look and feel
Stock imagery - it is often cost effective to use stock imagery rather than to commission your own
Illustrators - commissioned graphics in a unique style can add great visual impact to a design and give your brand a distinct visual identity.